March 6th, 2014
admin
Please Contact Miss Peggy to Register
Today!
March 6th, 2014
Peggy
March 2014 – Good luck to our students participating in NYSSMA Spring Evaluations! Good News: Anyone interested in taking our PKJ Dansing class this spring may do so at a 50% discount through Living Social !!!
February 2014 – The studio will be closed for the week of 2/16.  Enjoy your winter break everyone!!
January 2014 – Happy New Year!  Winter Session lessons begin on January 6th, dance classes begin on Jan. 7th and music classes begin the week of Jan. 13th.  Rising Star Singers and Keyboard Friends classes are open for new students until January 10th. There's still time to register so contact Miss Peggy today!
January 3rd, 2014
Peggy
11/16/13  All lesson students are preparing to share a piece or two with their fellow students during Repertoire Week.  We're looking forward to hearing you share!
June 19th, 2013
Peggy
- to Emory for landing the lead in the Saratoga Children's Theatre fall production of "Cinderella" !
- to Ellen, Shannon and Venla for their participation in this year's Piano Levels 1 & 2  NYSSMA Spring Evaluation Festival and all receiving scores of Outstanding!!
Great Job !!!
March 31st, 2011
Peggy
Miss Peggy,
We love playing the piano thanks to you!
Love,
Kara and Mikaela Cooney
February 1st, 2010
admin
Thank you for everything you've taught me over the years.  Those lessons will stay with me the rest of my life.  I know music will continue to enrich my life and I want to thank you for giving me the gift of being able to appreciate it.

-Joseph Tassarotti, Harvard class of 2013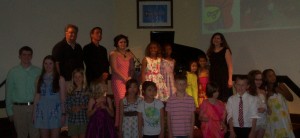 November 16th, 2013
admin
Are you on our email list??  Contact Miss Peggy today!!.
September 6th, 2012
Peggy
Childhood music learning, … "has strong linguistic benefits and improves performance on everyday listening tasks."
http://musiced.nafme.org/news/a-little-music-training-goes-a-long-way/ about this recent study:
"A Little Goes a Long Way: How the Adult Brain Is Shaped by Musical Training in Childhood," Journal of Neuroscience, vol. 32, no. 34 (August 22 2012).
January 3rd, 2012
Peggy
March 29th, 2011
Peggy
Piano students – keep the top joint of every finger firm.
Voice students – keep your sternum high.
Violin students- keep your bow arm lifted.
Parents – tap or clap the beat when singing with your child.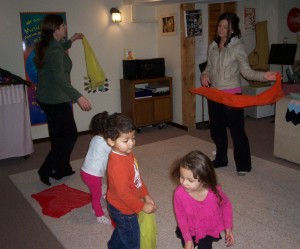 October 1st, 2010
admin
All three of my children have been involved with Miss Peggy's Music Room since they participated in the infant music appreciation classes.  My oldest daughter now plays the flute in the elementary school band and she and my middle daughter continue their piano lessons with Miss Peggy.  My youngest daughter can't wait to start lessons! The family got so involved that my husband even took piano lessons there.  It is a great, personal program with an emphasis on individual achievement and boosting self-esteem through music.  We love it!

-MaryBeth O'Toole, Albany, NY